Tetsuichi KISHISHITA / 岸下 徹一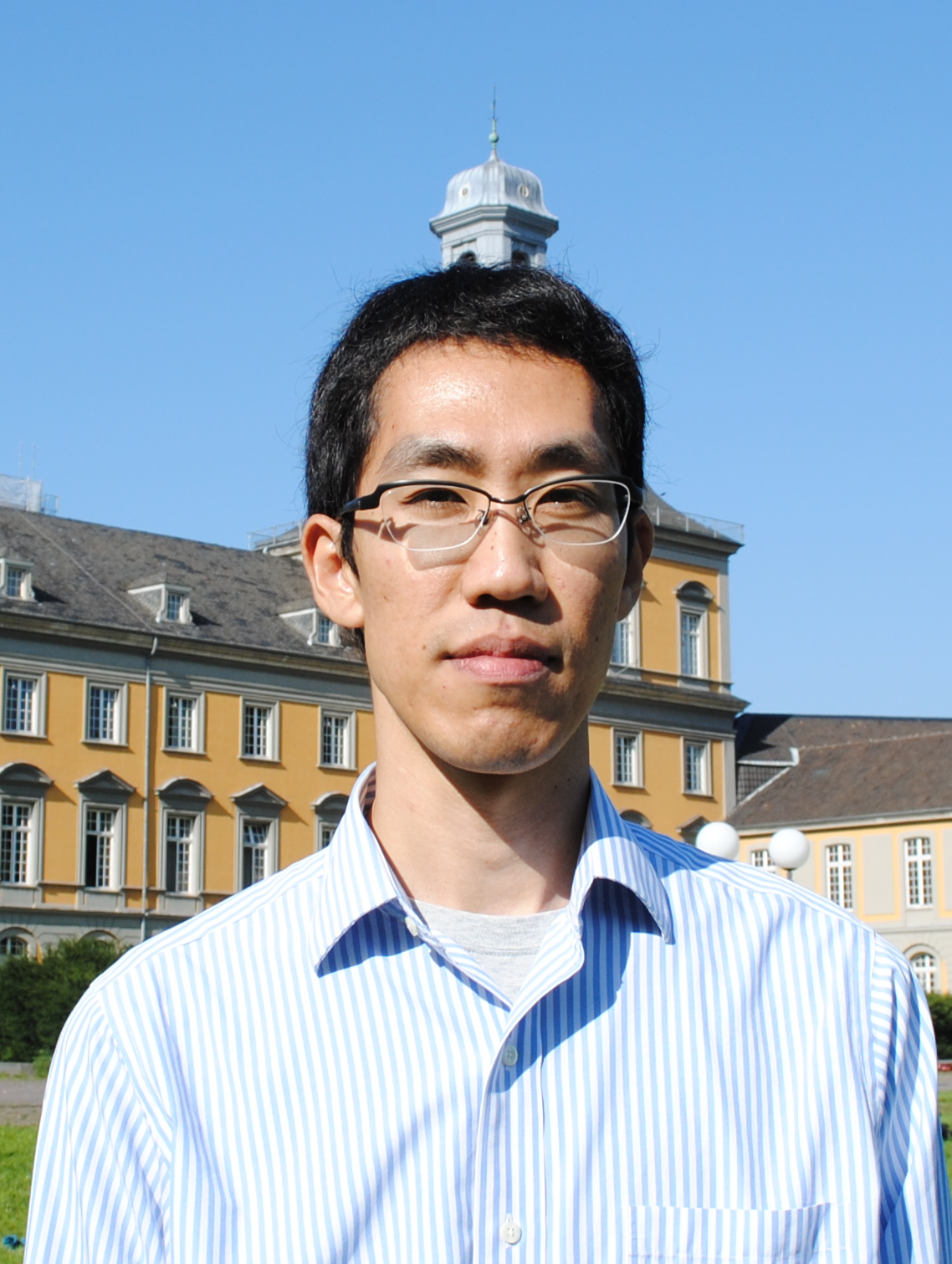 Contact Information

Nationarity: Japanese
Sex: Male
Birth Date: 1981.05.27
Affiliation: KEK High Energy Accelerator Research Organization, Institute of Particle and Nuclear Studies
Profession: Detector- and Astro-Physicist, Front-end ASIC designer
E-mail: kisisita_at_post.kek.jp ("_at_" -> "@")
Phone number: +81-29-864-5384
Address: 305-0801, 1-1 Oho, Tsukuba Ibaraki, Japan
Room: Advanced Instrumentation Lab. 203

---
Job Vacancies @ Electronics-system group

最先端素粒子原子核計測技術未知なる素粒子を発見し、その性質から宇宙誕生の謎にまで迫ろうとする加速器実験では、新しい粒子を捉えるための測定器や検出器が必要です。KEKでは、テクノロジーの最先端である半導体高集積回路プロセスや新材料を駆使し、電子顕微鏡などを使っても見ることができないような、原子や分子よりもさらに小さい素粒子の飛跡を可視化するオリジナルの検出器を自分たちの手で開発しています。ここで開発された計測装置は素粒子原子核実験だけでなく、他の加速器科学への応用、宇宙・天文分野を始め幅広い研究へ応用されています。エレクトロニクスシステムグループでは、検出器開発に意欲的な学生・エンジニアを随時募集しています。
For Undergraduate/Master Students -> Please check SOKENDAI home page.

For Engineers -> Please ask by E-mail.

---
Current ASIC design activities (2019~)
,
(New collaborations/proposals for ASIC development are always welcome!)

DMAPS

Radiation-tolerant chips based on 65 nm CMOS
---> 2018年物理学会春 東京理科大
「65 nm CMOSを用いたHL-LHCピクセル検出器用G-bitドライバーの開発」岸下 et al.
---> 2018年物理学会秋 信州大学
「KEKエレクトロニクスシステムグループにおけるASICの放射線耐性評価への取り組みと現状」坂口 et al.

---
Past activities @KEK (2016-2018)
,
(Ask me if interested in chip reuse/availability!)
-> High_Energy_News (Open-IT activities in 2017)

Mupic readout chip for Dark matter experiment, NEWAGE / Liquid-Ar TPC readout chip for Neutrino experiment

---> 2018年物理学会春東京理科大野田キャンパス
「陰イオンガスマイクロTPC/液体アルゴンTPC用ASIC(LTARS2016_K01)の性能評価」中澤 et al.
---> "Prototype Analog Front-end for Negative-ion Gas abd Dual-phase Liquid-Ar TPCs", M. Nakazawa and T. Kishishita et al., accepted by JINST/ arXiv:1901.02587


Silicon-strip readout for Muon g-2 experiment

---> 2018年物理学会春 東京理科大野田キャンパス/秋 信州大学
「J-PARC muon g-2/EDM実験: シリコンストリップ検出器用読み出しASICの性能評価」堤 et al.
---> "Prototype Front-end ASIC for Silicon-strip Detectors of J-PARC Muon g-2/EDM Experiment", Y. Tsutsumi and T. Kishishita et al., publised on PoS/ arXiv:1901.10181

---
Work experience
2019 Feb. - present

Associate Professor at IPNS and SOKENDAI


2016 Nov. - 2019 Jan.

Assistant Professor at KEK, Institute of Particle and Nulcear Studies


2010 Jun. - 2016 Oct.

Postdoc at University of Bonn, Physikalisches Institut (Prof. N. Wermes' group),
working on DEPFET readout chip for Belle II experiment; Depleted Monolithic Active Pixel Sensor (DMAPS), 65-nm CMOS designs and CERN-RD53 Collaboration for HL-LHC


2009 Apr. - 2010 May

JSPS research fellow (PD) at Institute of Space and Astronautical Science (Prof. T. Takahashi/ H. Ikeda's group) → my old homepage
working on astrophysical data analysis of Suzaku X-ray Observatory, low-noise analog readout chips for hard X-ray CdTe spectroscopic imaginger

---
Education
2000 Apr. - 2009 Mar.

University of Tokyo, dissertation: "X-ray Investigation of Non-thermal Emission Processes in Gamma-ray Binaries"

---
Preference
My Best Book of the Year 2018: "Homo Deus: A Brief History of Tomorrow by Yuval Noah Harari"


---
Others

Publication: article_list.pdf
Language: Japanese, English (TOEIC-LR :920), German (Goethe-Zertifikat C1)

---
Useful Links

Memorandum: memo.html
Photographs: photo.html
How to reduce EPS file size: eps.html

---
Last update 2019.02.01