Tetsuichi KISHISHITA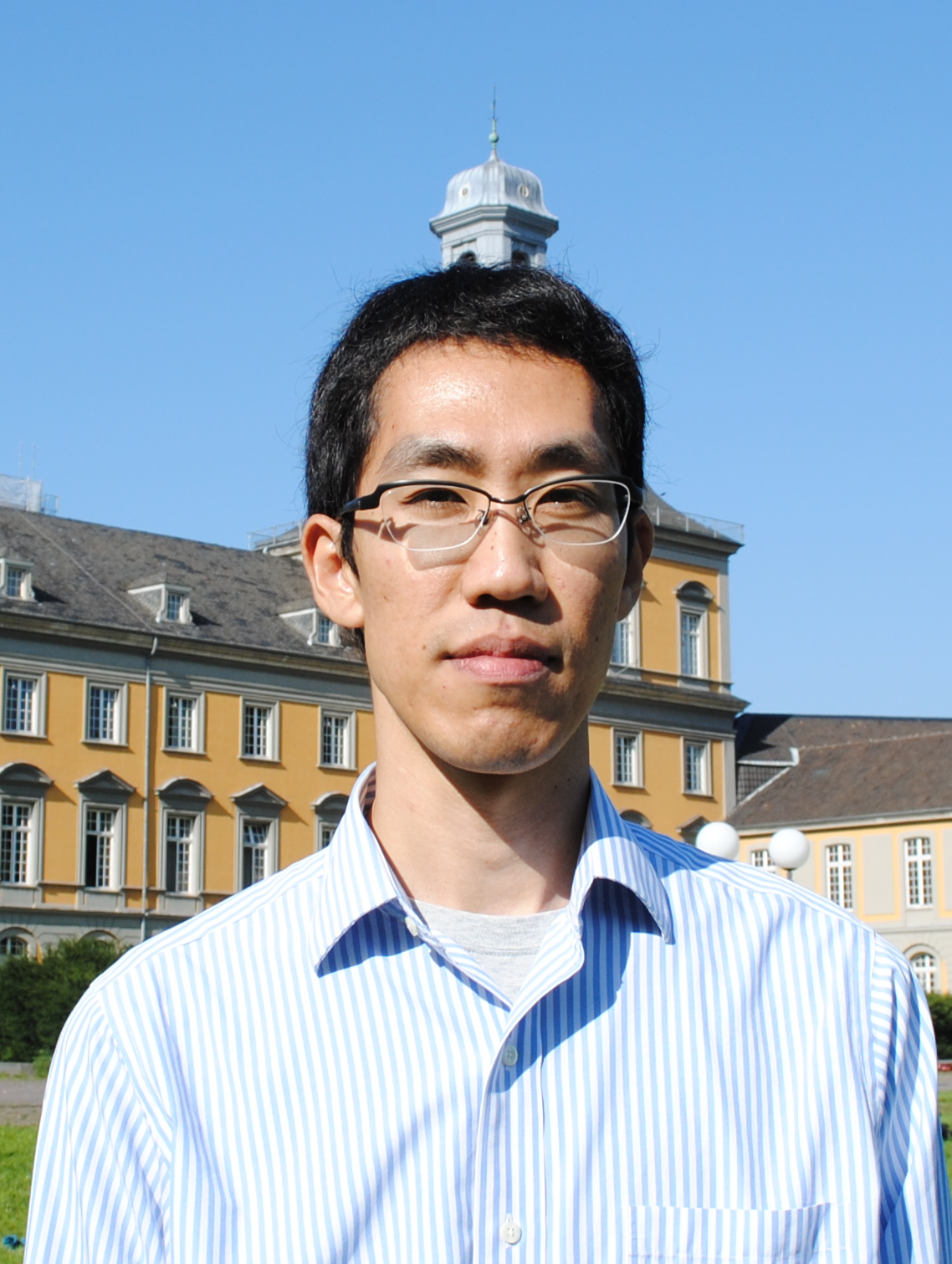 Nationarity: Japanese
Sex: Male
Birth Date: 1981.05.27
Profession: Detector- and Astro-Physicist, Front-end ASIC designer
E-mail: kisisita_at_post.kek.jp ("_at_" -> "@")
Phone number: +81-29-864-5384
Address: 1-1 Oho, Tsukuba Ibaraki, Japan
Room: Advanced Instrumentation Lab. 203

---
Current ASIC design activities

-> High_Energy_News (Open-IT activities in 2017)

Pixel chip for Diamond and SiC sensors
Radiation-tolerant chips based on 65 nm CMOS
---> 2018年物理学会春東京理科大野田キャンパス
「65 nm CMOSを用いたHL-LHCピクセル検出器用G-bitドライバーの開発」岸下 et al.
Mupic readout chip for Dark matter experiment, NEWAGE
---> 2018年物理学会春東京理科大野田キャンパス
「陰イオンガスマイクロTPC/液体アルゴンTPC用ASIC(LTARS2016_K01)の性能評価」中澤 et al.
Liquid-Ar TPC readout chip for Neutrino experiment
Silicon-strip readout for Muon g-2 experiment
---> 2018年物理学会春東京理科大野田キャンパス
「J-PARC muon g-2/EDM実験: シリコンストリップ検出器用読み出しASICの性能評価」堤 et al.
---
Work experience
2016 Nov. - present

Assistant Professor at KEK, Institute of Particle and Nulcear Studies


2010 Jun. - 2016 Oct.

Postdoc at University of Bonn, Physikalisches Institut (Prof. N. Wermes' group),
working on DEPFET readout chip for Belle II experiment; Depleted Monolithic Active Pixel Sensor (DMAPS), 65-nm CMOS designs and CERN-RD53 Collaboration for HL-LHC


2009 Apr. - 2010 May

JSPS research fellow at Institute of Space and Astronautical Science (Prof. T. Takahashi's group) → my old homepage
working on astrophysical data analysis of Suzaku X-ray Observatory, low-noise analog readout chips for hard X-ray CdTe spectroscopic imaginger

---
Education
2000 Apr. - 2009 Mar.

University of Tokyo, dissertation: "X-ray Investigation of Non-thermal Emission Processes in Gamma-ray Binaries"

---
Others

Publication: article_list.pdf
Language: Japanese, English, German (Goethe-Zertifikat C1)

---
Links

Memorandum: memo.html
Photographs: photo.html

---
Last update 2017.09.08